In the first press conference with media representatives on Wednesday May 2nd, 2021
at Rwanda polytechnic IPRC kicukiro, ICT chamber in partnership with BITMi initiated a
project of a talent detection and tech up-skill competition. The project is aiming to create
awareness, build interest in young people, and identify promising tech talents and
innovators across the country. Those who will join will have various opportunities
including connecting them with German and Rwandan companies.
As a talent detection project, it is expected to select the 30 best projects. The best
innovators with entrepreneurial projects will have the opportunity to join different
incubation programs by 250Startups and others in the ecosystem after completing the
program while the top tech talents will benefit from internship placement at local
organizations and as well as partner companies in Germany, and may have other
employment opportunities through KLAB's Freelancer Program. Hardware innovations
will also be supported by FABLAB Rwanda introducing both participants to the latest
technologies in CAD/CAM with the potential to produce products for the market through
the FABMAKER Program.
The consortium led by 250 startups will tap into its existing partnership with Rwanda
Polytechnic (RP) which has a provision for detecting and supporting innovators among
students and join their efforts to raise awareness at the academic levels across TVETs
in Rwanda.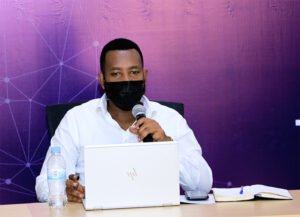 Chris DUSHIME – AIPI Project Manager/ICT Chamber
He said: "It is a project aimed at expanding the ICT ecosystem in Rwanda and helping
technology entrepreneurs create more jobs. So, in this program, we start working with Rwanda
Polytechnic (RP) to be able to find and to support talented students and fresh graduates with
either tech projects that could be built into profitable businesses or talented students who wish to
acquire more skills and become professional so that at the time of being released, they will be
ready to compete on an international level."
"We want to create employment, and improve Rwandan ICT Ecosystem and we believe that this
project will support young innovators who are still at ideation stage". He added.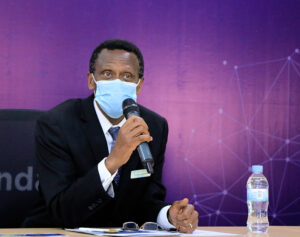 Dr. James Gashumba – Vizekanzler/Rwanda Polytechnic
Dr. James Gashumba, the vice-chancellor of Rwanda Polytechnic said: "In the teaching we do,
we detect different talents but we face a challenge of not being able to support their projects
because we, like university, don't have the budget for them. And due to that fact, the student's
project gets delayed or stops while it was time to invest in it. The management of Rwanda
Polytechnic sees tech-up skill project as a lasting solution and very important for PR's young
innovators generally, because we have many innovators in ICT who are very skilled and want to
improve their discovered technologies. This will give them an opportunity to expand their
activities with the partners, who will support for investment "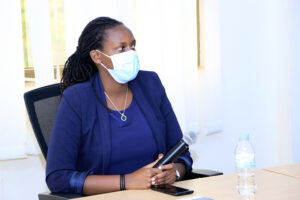 Emmanuella Ndwano – Community Manager/250 Startups
"Not only Rwanda Polytechnic students are eligible to compete for this opportunity as the
competition is open to anyone with an ICT-related project."
Applications are now being accepted until the 17th of June on the following link
https://techupskill.250.rw/
Photo Credits: Yves ISHIMWE