Empowering Software Testers From Tech Companies TestSolutions: Soft Skills & Software testing Training
Introduction: 
Test Solutions, a renowned German-based software testing company with the support and guidance of AIPI (Access International Partnerships in IT) expanded its operations to Rwanda, opening doors for local talents to thrive in the tech industry. As part of their commitment to empower individuals with the necessary skills, Test Solutions in partnership with AIPI conducted a comprehensive two-week training program for a group of six female software testers. These aspiring professionals underwent comprehensive training that covered Two crucial areas, both technical and soft skills.
In today's competitive job market, companies are increasingly recognizing the importance of investing in their employees' professional development. Test Solutions Training has emerged as a valuable tool to enhance the capacity building and career skills of individuals. This blog explores the significance of Test Solutions' training program, its impact on the participants' careers, and the positive implications it holds for the Rwandan tech industry and the partnering companies.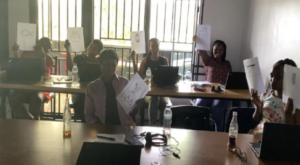 It was great to hear on our side that the test solution training had a positive impact on the participants' skill development and their work environment. The skills mentioned improved the most during the training was communication, public speaking, and technical IT knowledge which were indeed valuable in various professional settings. Additionally, the participants demonstrated other improved skills such as  openness, ownership, and accountability in the company which are crucial traits that contribute to a healthy and productive work culture.
On the company's side, the feedback was highly positive, it's rewarding to know that the investment in the training paid off, indicating that the training was immensely beneficial. Even though the participants were already software testers, the training elevated their skills to an international level, and the company was satisfied with the outcome.
Overall, interpersonal and communication skills were emphasized as they are crucial in building confidence and productivity in the workplace. This is a huge improvement and essential, especially in IT-related roles, where life skills are lacking.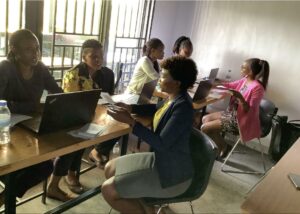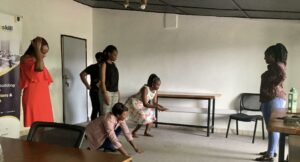 The trainees were clearly defining their objectives and contribution to any company they might join. But have also played games related to the company's culture, fostering a sense of teamwork and unity among them. This was also to help them understand diversity and inclusion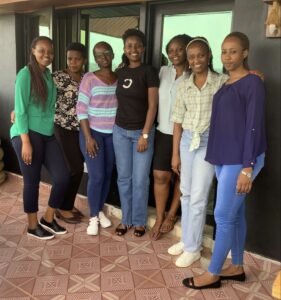 This training with Test solution proved to be an impressive investment for both the participants and the company as a whole. The participants' newly acquired skills and traits have proved to be valuable assets, enhancing their performance and contributing positively to the company's overall success. "Going forward, it would be beneficial to consider extending the training duration to further maximize its potential benefits for future training," suggested the trainees. 
Nevertheless, both Test solution management and staff appreciated this kind of support that helps in building the capacity.
AIPI believes in building capacity and continued partnerships with relevant stakeholders. More training of this nature will be planned and implemented with the aim to provide individuals in the tech industry with desired life skills, while creating a good environment for Germany and international companies looking to expand their operation in Rwanda.
Video: Full video of this success story